21/10/2021 - 22/10/2021
21 e 22 ottobre
YCREATE
Un nuovo progetto Erasmus + in fase di lancio, nato da una solida rete internazionale e dall'esperienza maturata attraverso i progetti "Hate Interruptor Teams" http://hitproject.eu e "Creus" http://www.creuseurope.org.
Il progetto mira ad incoraggiare i ragazzi a diventare parte attiva nel contrasto ai discorsi d'odio e alle Fake News online attraverso azioni artistiche e partecipative e ad assumersi il ruolo di mentori e motivatori nei confronti dei loro pari.
Il progetto vede in campo cinque paesi, Italia, Grecia, Cipro, Olanda e Inghilterra e sei partner Mulab (IT), "Hope For Children" CRC Policy Centre (CY), The Smile of the Child (EL), Rozet (NL), Collage Arts (UK) e Rinova (UK).
A Roma il primo meeting transnazionale in presenza.
---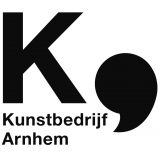 ---
scuderieteatrali@gmail.com –  065814176
www.mulab.it
è indispensabile la prenotazione – green pass